Rank Checker's New Features

Thank You for Updating!
New in version 1.8.40...
changed minifier script so extension now is smaller that before
removed outdated code which was used to check user permissions (the site no longer requires a user account to install this extension)
changed code so RC loads only on demand (decreases memory footprint), previously it was heavier also had to change scheduled tasks behavior
updated "ALT" + Click behavior so it tries better when locating correct serps page. In the past sometimes it went to a wrong page because it did not account for the ads & how search engines may show varying numbers of results on each page. It is quite common for Bing to show as few as 6 organic results on the first page of results on highly commercial terms, but in some configurations search engines may show as many as 13 or more results on some page.
Did You Like Us Yet?
We are on Google+ and Twitter. Please follow us if you would like to keep up with industry news & get free SEO tips.
follow us
You can also click below to like us on Facebook.
Money Saving Offers
Free Google AdWords & Bing Ads Coupons
Build your SEO strategy on a foundation of real market data using paid search. The following coupons allow you to get $100 of free search clicks in 5 minutes.

Bing Ads: get a free Bing coupon today.

Google AdWords:
Use SEMrush to Boost Your SEO Profits
Competitive research tools can help you find a baseline for what to do & where to enter a market. Before spending a dime on SEO (or even buying a domain name for a project), it is always worth putting in the time to get a quick lay of the land & learn from your existing competitors.
Seeing which keywords are most valuable can help you figure out which areas to invest the most in.
Seeing where existing competitors are strong can help you find strategies worth emulating. While researching their performance, it may help you find new pockets of opportunities & keyword themes which didn't show up in your initial keyword research.
Seeing where competitors are weak can help you build a strategy to differentiate your approach.
Enter a competing URL in the above search box & you will quickly see where your competitors are succeeding, where they are failing & get insights on how to beat them. SEMrush offers:
granular data across the global Bing & Google databases, along with over 2-dozen regional localized country-specific Google databases (Argentina, Australia, Belgium, Brazil, Canada, Denmark, Finland, France, Germany, Hungary, Japan, Hong Kong, India, Ireland, Israel, Italy, Mexico, Netherlands, Norway, Poland, Russia, Singapore, Spain, Sweden, Switzerland, Turkey, United Kingdom, United States)
search volume & ad bid price estimates by keyword (which, when combined, function as an estimate of keyword value) for over 120,000,000 words
keyword data by site or by page across 74,000,000 domain names
the ability to look up related keywords
the ability to directly compare domains against one another to see relative strength
the ability to compare organic search results versus paid search ads to leverage data from one source into the other channel
the ability to look up sites which have a similar ranking footprint as an existing competitor to uncover new areas & opportunities
historical performance data, which can be helpful in determining if the site has had manual penalties or algorithmic ranking filters applied against it
a broad array of new features like tracking video ads, display ads, PLAs, backlinks, etc.
Want More Premium SEO Tools?
Gain Your Competitive Advantage Today
"PBS used SEOBook for a series of search engine optimizations trainings, and we would highly recommend Aaron Wall and his team "- Kevin Dando, Director of Education and Online Communications, PBS
Want more great SEO tools and SEO insights? Subscribe to our SEO training program to get the following premium SEO tools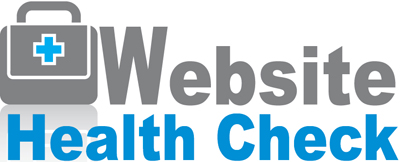 Does your site have structural issues hurting your SEO progress? With the Website Health Checker Tool you will be able to research through many potential issues - in under a minute!

With the Competitive Research Tool you will learn
what profitable keywords competitors are ranking for
with an estimate of how much each ranking is worth
the top keywords your site ranks for
how much potential additional traffic you could get by improving those rankings
the value of that traffic
(and all kinds of other great data...I could write for hours about this tool!)
here is a quick member walk through video of this tool to give you an idea of how powerful it is!

With the Duplicate Content Checker Tool you will be able to see if the content your writers submit is original or plagiarized from other online sources indexed by Google, potentially saving you thousands of dollars in legal fees and other issues. And you can also check to see who is copying your content without consent.
When you join the #1 SEO training program today, you will be immediately enrolled in the #1 SEO Community, where we share cutting edge tips we do not share with the general public. You gain the ability to interact directly with us, and learn from many of the smartest minds in the field of search, all for the low price of only $300 a month.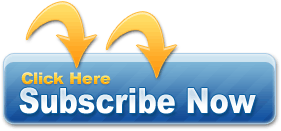 Professional SEO Training
If you ever have any SEO questions, please consider joining our online SEO training program and community forums. We offer over 100 custom training modules. Each day we have a lively conversation discussing the latest happenings in search and online marketing. Here are some of our most recent threads:
Pay it Forward!
We have spent many thousands of dollars building and upgrading this program. Rank Checker is more valuable than 99%+ of SEO software programs for sale, but we share it with webmasters around the globe free of charge. If you want to pay it forward and earn a bit of good karma today, consider donating to one of the following fine organizations:
Past Updates
New in version 1.8.16...1.8.30...
Some members reported having a "white screen" issue after a recent Firefox update. This was apparently caused by the rank checker window being too big on some computer set ups with dual monitors or some other such setups. We now check the browser size and use it to ensure the RC window size is smaller.
Updated for new Google SERP layout change
Added support for Firefox 8 - 34
New in version 1.8.7 ... 1.8.15 ...
Updated Yahoo! rank data extraction
Added support for Firefox 5 (still works on later versions of FF4, but no longer supports FF3.6 or 4.0.1)
Added support for Firefox 6 & 7
New in version 1.8.5 ... 1.8.6...
Some users who had personal history turned on & were logged into their Google account while searching had garbled stuff from some of the past visits data show up in the CSV experts.

if that was happening to you, then you can go to Rank Checker's Options panel and select Optimize database
if that wasn't happening to you, then you shouldn't be impacted by this update
New in version 1.7.2 ... 1.8.4...
Did you lose your status bar in an upgrade to Firefox 4?

Firefox version 4 does not have a status bar turned on by default, but you can install Status 4 Evar to get it back.
altarnatively Rank Checker's button should appear at the top right of your web browser

Updated to work with new Google search result layout
should now work a bit faster on small computers (up to 10%; on fast ones this may be unnoticed by users)
some new added features:

presets are now renamed to keyword groups
open preset dialog now select first preset on open
also users can double click on preset name to open it
on CSV export (on some systems) if user/os forgets to add .CSV extension to a file - this is done automatically
more polite "scheduler is running" message
column sorting on the processor window
New in version 1.6.6 ... 1.7.1...
Updated label from Live to Bing
Shifted from pulling from Live Search to Bing API
Extension is compatible with FF 3.6.
Export to CSV functions updated. This should resolve minor export errors some users were having when exporting saved data to CSV

If you have any export issues in the future it would be best to upload your Rank Cheker .sqlite database file to your server and then alert us to the problem you are having.
the Rank Checker sqlite file can be found at

c: / documents and settings / my username / application data / mozilla / firefox / profiles / someweirdstring / rankchecker.sqlite

Application data is typically a hidden folder, and someweirdstring is a random string like br6qcmz3.default

URL and keyword limit now set to 100 characters.
New in version 1.6.4 & 1.6.5...
Extension is compatible with FF 3.5 (which should be coming soon).
More precise Google's regional targeting (in now adds gl=US/UK/etc. when scrapping data from locally targeted versions of Google).
Options window now has one more section - "Maintenance"; there are two buttons:

"Optimize DB" - this optimizes keyword database performance a bit (clears empty space, reindexes database keys).
"Empty DB" - this simply deletes the database file. (so that user doesn't need to locate FF profile directory by hand and to delete rankchecker.sqlite).
If you experience some weird things like presets don't save or scheduled tasks don't run - you first should try "Optimize DB" and if that doesn't help export and save you data then try - "Empty DB".
New in version 1.6.3...
It now clears the display before showing new rankings (as we got a lot of user feedback about not liking the lack of transition on that front which was part of the last update).
New in version 1.6.2...
Fixed bug where Yahoo! Search was not showing results in Yahoo! US for some users.
Fixed some internal optimization issues
Added delete warning (delete keyword, delete preset, delete schedule)
Changed "clear preset" dialog
When loading, old positions are loaded
Main window size is persistent
Fixed broken scheduler (well, the scheduler was actually working, but it had one interesting "feature" (can't remember why): it wasn't updating keyword positions if they were already checked the same day).
New in version 1.6.1...
Support for Firefox 3.1
Past updates include...
Working with Google SearchWiki on or off
De-personalizing results by default
Have feedback on this update? Leave it here.

Other Useful Related Firefox Extensions and Goodies:
SEO for Firefox and the SEO Toolbar are well worth a look. View a list of related useful extensions on our SEO extension page.
Gain a Competitive Advantage Today
Your top competitors have been investing into their marketing strategy for years.
Now you can know exactly where they rank, pick off their best keywords, and track new opportunities as they emerge.
Explore the ranking profile of your competitors in Google and Bing today using SEMrush.
Enter a competing URL below to quickly gain access to their organic & paid search performance history - for free.
See where they rank & beat them!
Comprehensive competitive data: research performance across organic search, AdWords, Bing ads, video, display ads, and more.
Compare Across Channels: use someone's AdWords strategy to drive your SEO growth, or use their SEO strategy to invest in paid search.
Global footprint: Tracks Google results for 120+ million keywords in many languages across 28 markets
Historical performance data: going all the way back to last decade, before Panda and Penguin existed, so you can look for historical penalties and other potential ranking issues.
Risk-free: Free trial & low monthly price.