Free Internet Marketing & Search Engine Marketing Competitive Research Tools
Overview: These are free and paid tools which will help you determine how large a competitor's traffic stream is, and which search terms are sending them the most traffic. Watch this video for a brief introduction to using the following tools.
Competitive research tools can help you find a baseline for what to do & where to enter a market. Before spending a dime on SEO (or even buying a domain name for a project), it is always worth putting in the time to get a quick lay of the land & learn from your existing competitors.
Seeing which keywords are most valuable can help you figure out which areas to invest the most in.
Seeing where existing competitors are strong can help you find strategies worth emulating. While researching their performance, it may help you find new pockets of opportunities & keyword themes which didn't show up in your initial keyword research.
Seeing where competitors are weak can help you build a strategy to differentiate your approach.
Enter a competing URL in the above search box & you will quickly see where your competitors are succeeding, where they are failing & get insights on how to beat them. SEMrush offers:
granular data across the global Bing & Google databases, along with over 2-dozen regional localized country-specific Google databases (Argentina, Australia, Belgium, Brazil, Canada, Denmark, Finland, France, Germany, Hungary, Japan, Hong Kong, India, Ireland, Israel, Italy, Mexico, Netherlands, Norway, Poland, Russia, Singapore, Spain, Sweden, Switzerland, Turkey, United Kingdom, United States)
search volume & ad bid price estimates by keyword (which, when combined, function as an estimate of keyword value) for over 120,000,000 words
keyword data by site or by page across 74,000,000 domain names
the ability to look up related keywords
the ability to directly compare domains against one another to see relative strength
the ability to compare organic search results versus paid search ads to leverage data from one source into the other channel
the ability to look up sites which have a similar ranking footprint as an existing competitor to uncover new areas & opportunities
historical performance data, which can be helpful in determining if the site has had manual penalties or algorithmic ranking filters applied against it
a broad array of new features like tracking video ads, display ads, PLAs, backlinks, etc.

While their tool is a paid service, the above search box still allows you to get a great sampling of their data for free. SEMrush is easily our favorite competitive research tool. We like their tool so much we also license their data to offer our paying subscribers a competitive research tool powered by their database.
SEO Toolbar

SEO Toolbar - Add useful marketing data (like link details, site age, site size) right at the top of your browser.
SEO for Firefox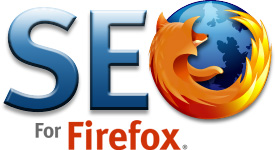 SEO for Firefox - Import useful marketing data (like link details, site age, site size) right into Google and Yahoo search results.
General Competitive Research Tools
Paid Competitive Research Tools
Research the Competition's Keyword Strategy
View our keyword research tools section, or use some of the following free tools to get a view of their keyword strategy.
Research the Competition's Display Ad Strategy
Research the Competition's Link Strategy
View our link analysis section, or use some of the following free tools to get a view of their link strategy.
Site Crawling
Tools to crawl through competing sites.
Mobile Apps
From the Search Engines
Competitive Research & Keyword Research Extensions
Companies that focus on the competition too much instead of adding value to their offerings actually end up destroying their own profit margins, but almost any successful & differentiated business can drastically increase its profit margins by leveraging the above tools.
Know Any Other Tools Worth Suggesting?
email me
Gain a Competitive Advantage Today
Your top competitors have been investing into their marketing strategy for years.
Now you can know exactly where they rank, pick off their best keywords, and track new opportunities as they emerge.
Explore the ranking profile of your competitors in Google and Bing today using SEMrush.
Enter a competing URL below to quickly gain access to their organic & paid search performance history - for free.
See where they rank & beat them!
Comprehensive competitive data: research performance across organic search, AdWords, Bing ads, video, display ads, and more.
Compare Across Channels: use someone's AdWords strategy to drive your SEO growth, or use their SEO strategy to invest in paid search.
Global footprint: Tracks Google results for 120+ million keywords in many languages across 28 markets
Historical performance data: going all the way back to last decade, before Panda and Penguin existed, so you can look for historical penalties and other potential ranking issues.
Risk-free: Free trial & low monthly price.