Browser Extensions, Bookmarks, and Google Gadgets
Overview: These free tools make it easier to be a webmaster by placing many useful webmaster tools and/or internet marketing research datapoints right at your fingertips while you are browsing the web.
The SEO Toolbar

The SEO Toolbar - Puts a lot of useful competitive research and market research data in a toolbar. Also offers convenient access to a dozen popular keyword tools and rank checker.
SEO for Firefox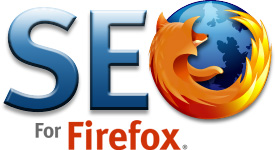 SEO for Firefox - Import useful marketing data right into Google and Yahoo search results.
Rank Checker

Rank Checker - keep track of your rankings over time in search engines like Google, Yahoo! Search, and Microsoft Live.
Website Health Check (Advanced)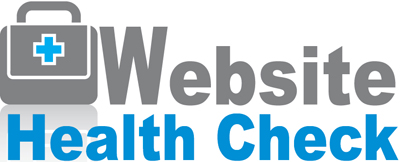 Website Health Check - Extension comes as a free bonus when you join our training program. Helps you quickly find out if your site is suffering from major (and common) SEO issues like canonicalization problems and duplicate content getting indexed.
Duplicate Content Checker (Advanced)

Duplicate Content Checker - extension comes as a free bonus when you join our training program. Helps you quickly discover if any of your text has been published on the web already.
Additional Great Firefox Extensions
Toolbars, Browser Buttons, and Bookmarks
Quick links and browser extensions which make it easy for you to access cool free SEO tools from anywhere on the web.
Google Gadgets
SEO Book Google Gadgets allow you to put link research, competitive research, and keyword research tools directly on any web page, or on your iGoogle page.
Know Any Other Tools Worth Suggesting?
email me
Gain a Competitive Advantage Today
Your top competitors have been investing into their marketing strategy for years.
Now you can know exactly where they rank, pick off their best keywords, and track new opportunities as they emerge.
Explore the ranking profile of your competitors in Google and Bing today using SEMrush.
Enter a competing URL below to quickly gain access to their organic & paid search performance history - for free.
See where they rank & beat them!
Comprehensive competitive data: research performance across organic search, AdWords, Bing ads, video, display ads, and more.
Compare Across Channels: use someone's AdWords strategy to drive your SEO growth, or use their SEO strategy to invest in paid search.
Global footprint: Tracks Google results for 120+ million keywords in many languages across 28 markets
Historical performance data: going all the way back to last decade, before Panda and Penguin existed, so you can look for historical penalties and other potential ranking issues.
Risk-free: Free trial & low monthly price.