Free Link Reputation & Analysis Tools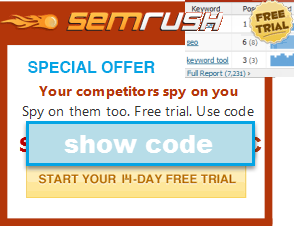 Overview: Analyze your link profile compared to competing websites, and find pages which would be great sources to get links from. Many modern major search engines consider links to be signs of trust or votes for websites. Great in content links also can send a large stream of targeted high value traffic.
At the bottom of this page I inserted a few free videos as an introduction to link building. We also worked with SEOmoz to offer a free 1-month trial to their service, which gives you access to their Open Site Explorer link data.
Competitive Research Tools With Link Information
SEO Toolbar - Imports link data from various sources and makes it quite easy to compare sites against each other.
SEO for Firefox - Import useful marketing data (including link counts, with links to source data) right into Google and Yahoo search results.
Xinu - free competitive analysis tool which pulls in site age, social bookmarking data, and link data.
Hub Finder

Hub Finder - this tool comes as a bonus when you join our training program. It finds topically related pages by looking at link co-citation. post about tool
web based
really fast
makes finding hub pages easy
Link Research From the Search Engines
Google Gadgets, Toolbar Buttons, and Browser Bookmarks
Quick links and browser extensions which make it easy for you to access cool free SEO tools from anywhere on the web.
iGoogle Link Analysis Gadget - Allows you to query the search engines for a wide variety of link search types. It is as easy as copying and pasting a piece of code.
Google Toolbar Buttons - Allows you to add quick links to SEO tools and RSS feeds to the Google toolbar. They only works with the new beta Internet Explorer version of the Google Toolbar.
Firefox Bookmarks - Links to various useful free SEO tools that you can add to your Firefox bookmarks toolbar.
More Free Link Analysis Tools We Offer
Web Directories Reviewed - editorial post about what directories are the most valuable from an SEO perspective.
Reciprocal Link Checker - script to help you automate finding out if your reciprocal link partners are still linking back at your site.
Link Suggest Tool - list of words and phrases like add URL, directory, ezine, etc. where you may be able to add links or buy ads.
Other Free Link Analysis Tools
Paid Backlink Analysis Tools
Most of these tools feed off of databases built by crawling the web to create their own proprietary index of link data.
Need Help With Link Building?
Retired Link Research Tools
These are tools that were offered by search engines, our site, or other webmasters that have fallen by the wayside.
Background Information on Link Building
These three videos are all short (7 to 15 minutes each), sweet, and done by me. :)
How to Use Web Directories to Build Link Authority
How Public Relations Relates to Link Building & SEO
How to Build a Self-reinforcing Authority that Keeps Building Free Links
Know Any Other Tools Worth Suggesting?
email me
Gain a Competitive Advantage Today
Want more great SEO insights? Read our SEO blog to keep up with the latest search engine news, and subscribe to our SEO training program to get cutting edge tips we do not share with the general public. Our training program also offers exclusive SEO videos.
Over 100 training modules, covering topics like: keyword research, link building, site architecture, website monetization, pay per click ads, tracking results, and more.
An exclusive interactive community forum
Members only videos and tools
Additional bonuses - like data spreadsheets, and money saving tips