Free Link Reputation & Analysis Tools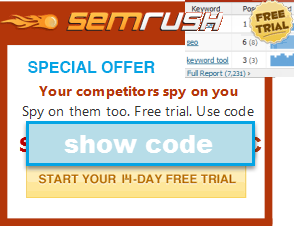 Overview: Analyze your link profile compared to competing websites, and find pages which would be great sources to get links from. Many modern major search engines consider links to be signs of trust or votes for websites. Great in content links also can send a large stream of targeted high value traffic.
At the bottom of this page I inserted a few free videos as an introduction to link building. We also worked with SEOmoz to offer a free 1-month trial to their service, which gives you access to their Open Site Explorer link data.
Competitive Research Tools With Link Information
SEO Toolbar - Imports link data from various sources and makes it quite easy to compare sites against each other.
SEO for Firefox - Import useful marketing data (including link counts, with links to source data) right into Google and Yahoo search results.
Link Research From the Search Engines
More Free Link Analysis Tools We Offer
Other Free Link Analysis Tools
Need Help With Link Building?
Paid Backlink Analysis Tools
Most of these tools feed off of databases built by crawling the web to create their own proprietary index of link data.
Trend Tools
Retired Link Research Tools
These are tools that were offered by search engines, our site, or other webmasters that have fallen by the wayside.
Background Information on Link Building
These three videos are all short (7 to 15 minutes each), sweet, and done by me. :)
How to Use Web Directories to Build Link Authority
How Public Relations Relates to Link Building & SEO
How to Build a Self-reinforcing Authority that Keeps Building Free Links
Know Any Other Tools Worth Suggesting?
email me
Gain a Competitive Advantage Today
Your top competitors have been investing into their marketing strategy for years.
Now you can know exactly where they rank, pick off their best keywords, and track new opportunities as they emerge.
Explore the ranking profile of your competitors in Google and Bing today using SEMrush.
Enter a competing URL below to quickly gain access to their organic & paid search performance history - for free.
See where they rank & beat them!
Comprehensive competitive data: research performance across organic search, AdWords, Bing ads, video, display ads, and more.
Compare Across Channels: use someone's AdWords strategy to drive your SEO growth, or use their SEO strategy to invest in paid search.
Global footprint: Tracks Google results for 120+ million keywords in many languages across 28 markets
Historical performance data: going all the way back to last decade, before Panda and Penguin existed, so you can look for historical penalties and other potential ranking issues.
Risk-free: Free trial & low monthly price.