SEO for Firefox's New Features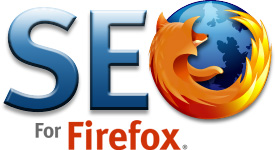 Thank You for Updating!
New in version 3.6.9 ...
Fixed / improved Bing & Yahoo! integration
Added new datapoints from social sites including Pinterest, Facebook & LinkedIn
Removed depreciated features like Google Insights, Bloglines, Digg, & Technorati.
Other performance fixes & minor updates.
Did You Like Us Yet?
We are on Google+ and Twitter. Please follow us if you would like to keep up with industry news & get free SEO tips.
follow us
You can also click below to like us on Facebook.
Money Saving Offers
Free Google AdWords & Bing Ads Coupons
Build your SEO strategy on a foundation of real market data using paid search. The following coupons allow you to get $100 of free search clicks in 5 minutes.

Bing Ads: get a free Bing coupon today.

Google AdWords:
Use SEMrush to Boost Your SEO Profits
Competitive research tools can help you find a baseline for what to do & where to enter a market. Before spending a dime on SEO (or even buying a domain name for a project), it is always worth putting in the time to get a quick lay of the land & learn from your existing competitors.
Seeing which keywords are most valuable can help you figure out which areas to invest the most in.
Seeing where existing competitors are strong can help you find strategies worth emulating. While researching their performance, it may help you find new pockets of opportunities & keyword themes which didn't show up in your initial keyword research.
Seeing where competitors are weak can help you build a strategy to differentiate your approach.
Enter a competing URL in the above search box & you will quickly see where your competitors are succeeding, where they are failing & get insights on how to beat them. SEMrush offers:
granular data across the global Bing & Google databases, along with over 2-dozen regional localized country-specific Google databases (Argentina, Australia, Belgium, Brazil, Canada, Denmark, Finland, France, Germany, Hungary, Japan, Hong Kong, India, Ireland, Israel, Italy, Mexico, Netherlands, Norway, Poland, Russia, Singapore, Spain, Sweden, Switzerland, Turkey, United Kingdom, United States)
search volume & ad bid price estimates by keyword (which, when combined, function as an estimate of keyword value) for over 120,000,000 words
keyword data by site or by page across 74,000,000 domain names
the ability to look up related keywords
the ability to directly compare domains against one another to see relative strength
the ability to compare organic search results versus paid search ads to leverage data from one source into the other channel
the ability to look up sites which have a similar ranking footprint as an existing competitor to uncover new areas & opportunities
historical performance data, which can be helpful in determining if the site has had manual penalties or algorithmic ranking filters applied against it
a broad array of new features like tracking video ads, display ads, PLAs, backlinks, etc.
Want More Premium SEO Tools?
Gain Your Competitive Advantage Today
"PBS used SEOBook for a series of search engine optimizations trainings, and we would highly recommend Aaron Wall and his team "- Kevin Dando, Director of Education and Online Communications, PBS
Want more great SEO tools and SEO insights? Subscribe to our SEO training program to get the following premium SEO tools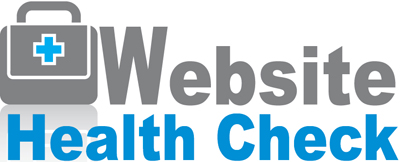 Does your site have structural issues hurting your SEO progress? With the Website Health Checker Tool you will be able to research through many potential issues - in under a minute!

With the Competitive Research Tool you will learn
what profitable keywords competitors are ranking for
with an estimate of how much each ranking is worth
the top keywords your site ranks for
how much potential additional traffic you could get by improving those rankings
the value of that traffic
(and all kinds of other great data...I could write for hours about this tool!)
here is a quick member walk through video of this tool to give you an idea of how powerful it is!

With the Duplicate Content Checker Tool you will be able to see if the content your writers submit is original or plagiarized from other online sources indexed by Google, potentially saving you thousands of dollars in legal fees and other issues. And you can also check to see who is copying your content without consent.
When you join the #1 SEO training program today, you will be immediately enrolled in the #1 SEO Community, where we share cutting edge tips we do not share with the general public. You gain the ability to interact directly with us, and learn from many of the smartest minds in the field of search, all for the low price of only $300 a month.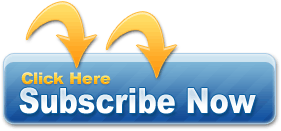 Professional SEO Training
If you ever have any SEO questions, please consider joining our online SEO training program and community forums. We offer over 100 custom training modules. Each day we have a lively conversation discussing the latest happenings in search and online marketing. Here are some of our most recent threads:
Pay it Forward!
We have spent many thousands of dollars building and upgrading this program. SEO for Firefox is more valuable than 99%+ of SEO software programs for sale, but we share it with webmasters around the globe free of charge. If you want to pay it forward and earn a bit of good karma today, consider donating to one of the following fine organizations:
Past Updates
New in version 3.5.9 ... 3.6.8 ...
Added ahrefs link data to SEO for Firefox. This data includes unique linking domains pointing into a website & the unique linking domains pointing into a specific web page.

ahref's includes both a propreitary link database (like Majestic SEO & OpenSiteExplorer) and a competitive research tool (like SEMRush).
For a limited time ahrefs is offering our users a 50% off discount on their first month of trying out their tool.
Want to learn more about ahrefs? Read our full Ahrefs review here.

Added support for Firefox 10, 11, 12, 13, 14, 15, 16, 17, 18, 19, 20, 21 , 22, 23
New in version 3.5.7 ... 3.5.8...
Added support for Firefox 9
Added support for Firefox 8
Removed references to the discontinued Yahoo! Site Explorer
New in version 3.5.2 ... 3.5.6
Added support for Firefox 6 & 7
Added support for Firefox 5 (still works on FF4, but no longer supports FF3)
New in version 3.3.2 ... 3.5.1
Did you lose your status bar in an upgrade to Firefox 4?

Firefox version 4 does not have a status bar turned on by default, but you can install Status 4 Evar to get it back.
altarnatively SEO for Firefox's button should appear at the top right of your web browser

Further improved speed
Improved compatibility with new Google search result format
Fixed some item numbering issues when viewing paginated search results after page 1
New in version 3.2.0 ... 3.3.1
Now works on maps.google.com (though it does not yet work on the Google Maps 7 pack that sometimes appears in organic Google search results)
Updated StumbleUpon configuration
Updated for new Delicious configuration
Business.com Directory search integration + $50 off coupon :D
Now compatible with FF 3.6
BOTW should work in on-demand mode
Now works on Microsoft's Bing search results.
By default nofollow highlighting is not turned on (though it can be turned on in the options menu). I was getting a lot of OMG feedback from new internet marketers about red links, and that was getting old. ;)
New in version 3.1.1 ... 3.1.3 ...
Now compatible with FF 3.5
Now works on Google Blogsearch.
AJAX SERPs compatibility.
Minor performance tweaks.
New in version 3.1.0 ...
Fixed issue with some URLs that had spaces in them.
Fixed issue with not pulling in all BOTW listings.
New in version 3.0.9...
Now compatible with FF 3.1
Added status bar menu (right click on statusbar icon to see it)

Highlight nofollow button now has the on/off states
Added affiliate links to BOTW and SEM Rush (to help subsidize the future costs of building and maintaining this tool, without making it any uglier, more intrusive, or less functional).
Updated Seo XRay (the main window wasn't opening when it couldn't resolve ip of the current website)
New in version 3.0.8...
Fixed a small XRay bug: user could run multiple XRays on the same page each on top of the previous one.
Added "Highlight Nofollow" toolbar button (right click on any of your toolbars and find a red icon saying "Highlight nofollow" in button palette. Drag this button to any of your toolbars. Now you can highlight nofollow links by hand every time you click this button, even if highlight nofollow is disabled in Seo4FF settings).
New in version 3.0.4. ... 3.0.7 ...
Added Majestic SEO unique linking domains information.
Fixed issue with DMOZ listings information.
New in version 3.0. ... 3.0.3 ...
Digg counts for ranking page added.
Number of Digg homepage stories for site added.
StumbleUpon comment count added.
Links to Google's Search-based Keyword tool added.

One added at the top of the search results for deeper research of a particular keyword.
One added near each listing for site related competitive keyword research.

Link to Google Search Insights added.
Works with Google SearchWiki when you are logged into your Google account.
Offers link to Google sponsored results for that keyword.
New in version 2.9.0...
I should have made a version update log a while ago, but now is better than never. :)
If you are using Firefox version 3 you can now enjoy a feature in SEO for Firefox that we call SEO X-ray. SEO X-ray allows you to see...
how the on page optimization of any page looks (headings, meta description, page title)
the keyword density of the page and popular phrases on the page
how many links point into a page (total links, or links from external resources)
how many links point out of a page (as well as the anchor text of these links, nofollow vs follow, internal vs external - all exportable in CSV format)
then this new feature makes it quick and easy to do all of that. Simply right click on the page you are viewing, scroll down to SEO for Firefox, and click on SEO X-ray.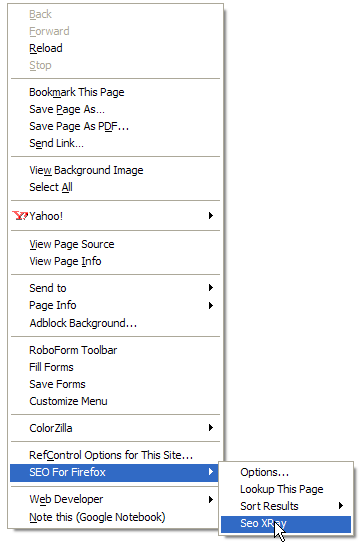 That will show you an overlay on the screen like this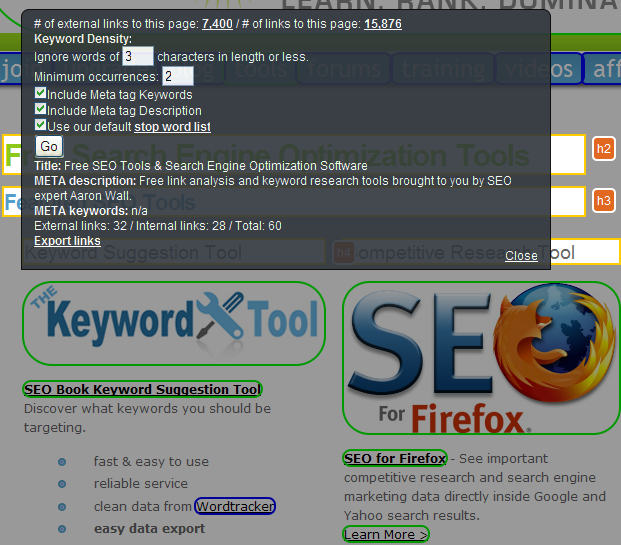 Have feedback on this update? Leave it here.
General Usage Walkthrough
Other Useful Related Firefox Extensions and Goodies:
The SEO Toolbar offers data similar to SEO for Firefox, but in a handy Toolbar that is easy to turn on or off. It has many useful additional features baked into it as well.
Rank Checker is well worth a look for tracking your rankings.
View a list of related useful extensions on our SEO extension page.
Gain a Competitive Advantage Today
Your top competitors have been investing into their marketing strategy for years.
Now you can know exactly where they rank, pick off their best keywords, and track new opportunities as they emerge.
Explore the ranking profile of your competitors in Google and Bing today using SEMrush.
Enter a competing URL below to quickly gain access to their organic & paid search performance history - for free.
See where they rank & beat them!
Comprehensive competitive data: research performance across organic search, AdWords, Bing ads, video, display ads, and more.
Compare Across Channels: use someone's AdWords strategy to drive your SEO growth, or use their SEO strategy to invest in paid search.
Global footprint: Tracks Google results for 120+ million keywords in many languages across 28 markets
Historical performance data: going all the way back to last decade, before Panda and Penguin existed, so you can look for historical penalties and other potential ranking issues.
Risk-free: Free trial & low monthly price.